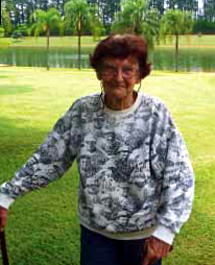 Ana Primavesi has published and authored 94 scientific articles in Brazilian and international journals. In addition she has written 11 textbooks and contributed to numerous other publications. Her most influential work is her book
"Ecological Soil Management"
(Manejo ecológico do solo) that
revolutionized the tropical ecological agriculture
in Latin America. The book postulates that a healthy soil is the prerequisite for healthy plants that will in turn contribute to men's health. In this book, Ana Primavesi makes a case for soil management that is
based on rich organic matter
covering the soil with a multitude of plants and plant residues, offering good wind protection and supporting plant rootage. She underlines the importance of re-establishing the balance between soil, soil organisms, plants, animals and humans. Moreover, the
protection of small family farming structures
as well as the fate of the farming people and their culture have always been major concerns of Ana Primavesi.
Ana Primavesi has given more than 500 lectures and courses at universities, institutes or congresses and has inspired her audiences around the world. Throughout the years, she remained true to her teaching and working principles; she regenerated land for the production of food and also
looked critically into the practice of organic agriculture
. She always campaigned consequently and uncompromisingly
for ecological farming methods
and showed through her work how these methods could be implemented.