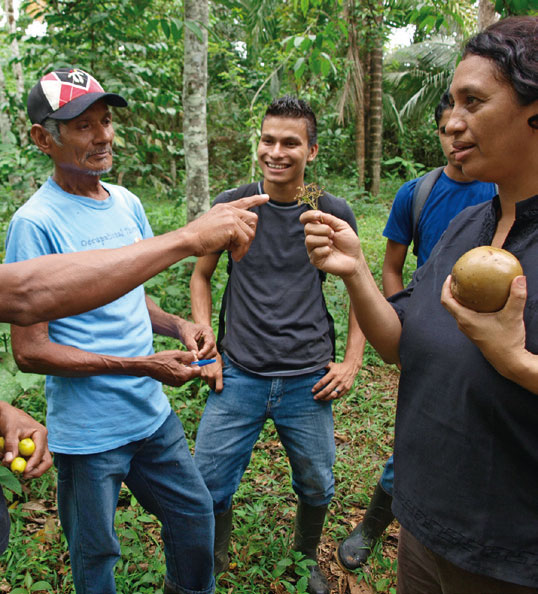 Elba Rivera Urbina im Gespräch mit Bauern
Her farmer capacity building strategy is a healthy balance of "learning by doing" inspired by Paolo Freire and Montessori. The training is based on
ecological agroforestry
bringing together soil, water, climate, poverty eradication and the whole family's role in agriculture and respect for life and diversity.
At the age of 28 she came to Germany and got MA degrees in educational and in political science at Tübingen University. Returning to Nicaragua she founded the school "Jan Amos Comenius" that became
a pioneer school
especially due to its extensive
environmental education curriculum
and child focused Montessori approach.Elba Rivera fights for
"education with quality"
confronting one of Latin America's worst school systems. She is Vice-President of Nicaragua's Forum of Education and Human Development. She is the
only Latin American
in OXFAM International's
"Women's 8
(W8)" group that was formed as a counterpart to the G8 Summit of the most powerful countries.