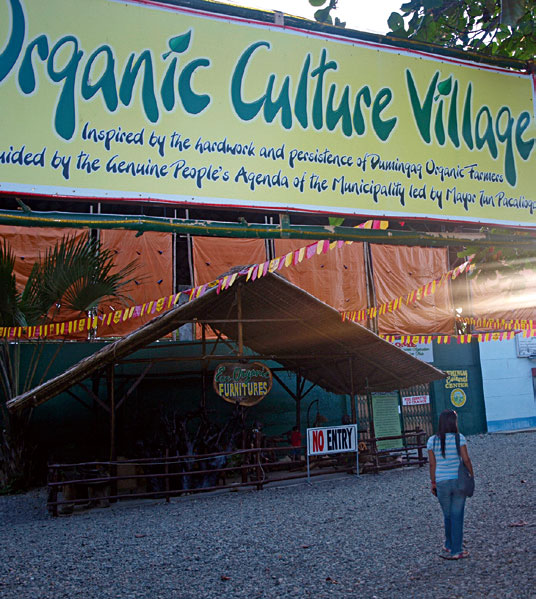 Organic Culture Village mit Biomarkt Restaurant und Gesundheitszentrum
The implementation of the GPA in the villages is coordinated by village development workers. The organic farmers have formed their own organization as well as their own marketing cooperative.
All these activities have led to an impressive track record. Today, the
food supply has been secured
among other things through the cultivation of 98 different, local rice varieties that no longer need to be purchased from multi-national seed corporations. An interesting indicator for the degree to which the program has been implemented so far is the fact that only 2 of formerly 10 local pesticide traders are still in business. During the first developmental phase, the number of organic farmers increased from only 20 to 500.
The goal of the current project phase is to convert all remaining conventional farms in Dumingag to organic. This also includes a marketing campaign
boosting natural products in the local market
. The center of town features an "organic village" with a farmers' market, an organic restaurant, a health center and a store for local artisan products.